MoneyCafe – service opinions and description
MoneyCafe was a service through which we could get a bonus for using bank, telecom and other offers. What is more, the service did not have any restrictions as to the number of offers we could use. Unfortunately the site is no longer working, but it currently redirects to Leadstar affiliate network, which we can use in a similar way. Therefore, the following information about the service itself is no longer valid.
How else to earn money on the Internet?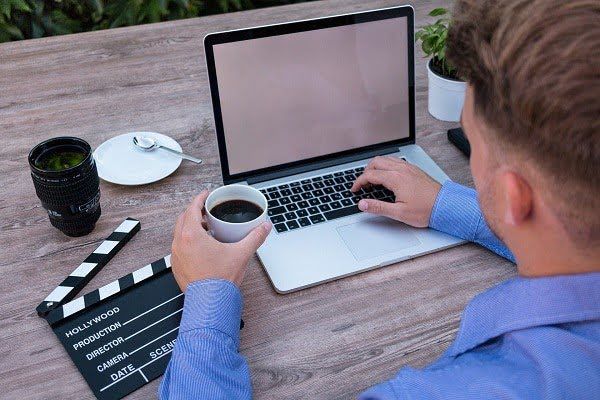 The service allowed in an easy way to earn extra money by taking advantage of offers, which very often we would use anyway, but unfortunately disappeared from the network. However, we can still use the current bank promotions to earn money quickly. It is one of the easier and faster ways to earn money, but of course not the only one. We can earn at home in many different ways, and many of them require virtually no additional skills, just some free time.
How to get a bonus for using the offer in MoneyCafe
The matter is very simple, after going to the site we see the offers for which we can get a bonus. After choosing the one that interests us, all we have to do is click on "CHECK" and then provide an email address, phone number and confirm the required consents.
It is worth noting that on the home page we see only promoted offers, but nothing stands in the way of checking also the other. It is possible that just there we will find something that we intended to use anyway. To do this, just go to the bottom of the page and choose from the available categories. A similar effect can be obtained by clicking on "rankings", which is located at the top of the page.
The big advantage is that the bonus is paid out on the next business day, counting from the day you fill in the data necessary for the transfer.
What offers can we expect?
We can get bonuses for using the available offers and all the promotions on which we can earn are divided into 4 categories:
,
short term and long term loans, ,
telecommunications.
As you can see loan products dominate, but telecommunication offers look equally interesting.
What bonuses we can count on?
In MoneyCafe we can count on bonuses in the order of 30 – 90 PLN, for using one offer. For some people it is certainly a small amount, but let's not forget that we often use this type of products without getting anything out of it. Interestingly, we can also earn money by recommending offers to friends using reflinks. Such additional money will certainly be a nice addition to the household budget.
Referring friends
The mentioned recommending your friends is also an interesting option to earn money, because for each friend we get 30 PLN at a time. It is worth adding, that we don't even have to use any offer to be able to recommend the service to other users. However, we need to know that the bonus is calculated only when the referred person uses at least one offer. Where to find the referral link?
All you need to do is to register on the website and you will receive 2 links to your e-mail address. The first of them is used to recommend your friends, and the second will allow us to go directly to the panel. There, in turn, we will find the status of applications, data for transfer, complaints and the mentioned reflink, which we also received in an e-mail message.
Opinions about MoneyCafe
MoneyCafe is a very interesting service, in which we can get extra money for using selected offers. Very often with such products we would use anyway, so in a good way it is a quick cash, without much effort on our part. Of course we will not use such offers endlessly. The bonus itself is not particularly high, so the service will work only as a way to earn extra salary and complement the other ways of earning on the Internet.