Leadstar – affiliate network reviews and description
Leadstar is another affiliate network on the market where you can find not only financial products or offers from the telecommunications industry, but above all offers from the e-commerce industry, which already accounts for more than half of the more than 500 campaigns. Before you start promoting a product you need to "join" it and read the information about allowed methods. However, the verification usually takes place within a few minutes, so it should not be an obstacle. How to make money with this affiliate network and what you should know about it?
Leadstar registration
Of course, before you even start earning money – you have to create a free account on the site. There is a registration form where you first choose whether you are registering as an individual or as a company (can also be registered outside Poland). After making a choice we only need to fill in all the required data, such as e-mail address, name, surname, PESEL, home address, etc., and after creating an account we can start earning.
How to earn?
LeadStar is a fairly fresh affiliate network as it works in Poland since 2018, but it is also one of the fastest growing. There are already over 500 interesting affiliate programs on offer and the additional monthly bonuses only encourage you to be active. However, before you can start promoting your chosen products, you must first "join". You can do this by going to "Catalog of programs" and then at the selected one by clicking "Join". After clicking on it, we will see information about the allowed and prohibited forms of promotion, and after confirming that we have read them, we can send a request to join.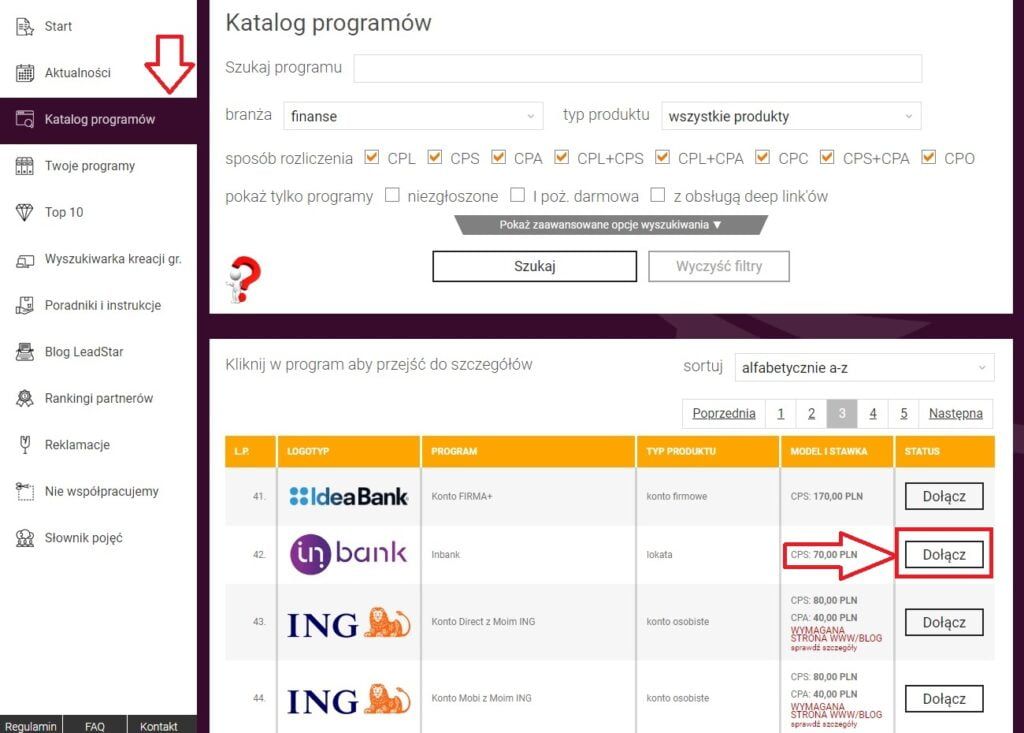 This kind of joining is quite unusual but the verification is usually done within a few minutes so it should not be an obstacle for us. The products and services we are interested in or specific billing models can be found using the built-in search engine, and after joining we can already focus on earning using the available tools to promote.
Promotional tools
partner sites – ready-made page that contains products defined by us,
the offer strips on the website – ready list of offers (e.g. various loan proposals depending on the bank) to be placed at a chosen location on the site,
link clouds – many benners for different products (chosen by us), in a specific area,
deeplinks – links directing to a specific offer (given product) on the advertiser's website,
smartlinks – a tool consisting in defining keywords, which in each entry link to a given campaign,
advertising creatives animator A tool to present creatives in an attractive way that draws the user's attention through unexpected traffic,
widgets – summary of selected offers. The appearance of the widget itself can be edited (color, size, header, etc.).),
token links Simple text links that direct you directly to the offer,
creative pools – banners for selected offers can be displayed one after another until the pool is exhausted, after which they will be displayed anew. This is probably one of the best tools that can be found in this affiliate network, and it is missing from the competition. It is worth adding that we can enable displaying the same creative to a given user for 24 hours,
API, postback and XML packs– these are much more advanced tools for people who want to connect their computer system with LeadStar and make it easier to earn money.
Where to promote LeadStar products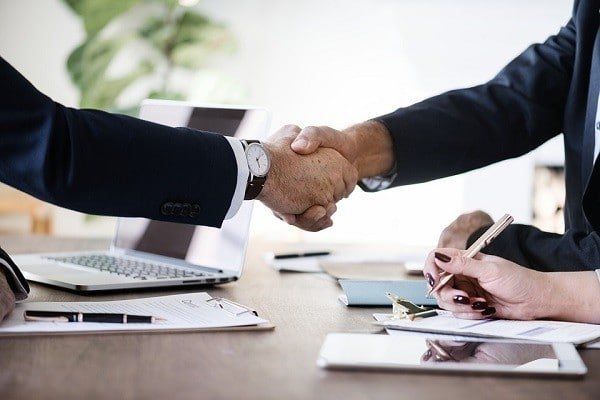 Links to specific products can be promoted virtually anywhere – even by sending it to your friends, but not everywhere you will get good results. Without a doubt, the best way to do this is to use the internet, which offers great opportunities. When it comes to the promotion methods themselves, they look the same in practically every affiliate program and affiliate network – the only difference is the product.
Referral program
LeadStar, like other affiliate networks also has its own referral program where we receive 5% on revenues registered with sub-affiliates using a reflink. However, to get paid in this way we have to earn in a given month at least 150 PLN. In contrast to some affiliate programs we don't have an upper limit of earnings from sub-affiliates. It is also worth mentioning an interesting option that allows you to send messages to your referrals directly from the panel. This is a solution that unfortunately you probably won't find in any other network, but it can be quite useful.
How to make money fast with LeadStar without promoting
In affiliate networks such as LeadStar we can also make money quickly without promoting any offers. Admittedly not very regularly, but in this way our account can get at least a few hundred PLN, without much effort. The only thing we have to do is to use the chosen offer by recommending it to ourselves. All you have to do is open a bank account using a link generated by LeadStar.
Available billing models
CPL – commission charged for correctly filled out forms,
CPS – commissions are calculated for sales such as. opening an account or buying a product on the website,
CPA – commissions are calculated for a specific action e.g. subscribe to the newsletter or take part in the contest,
CPC – commission charged for each click on the link or indicated place on the page,
CPL+CPS,
CPL+CPA,
CPS+CPA.
When earning money in affiliate networks or affiliate programs you will certainly encounter different models of payment, and each of them has its advantages and disadvantages.
Promotions and bonuses
At LeadStar we can also count on occasional bonuses to our commissions, one of them being birthday promotion. What exactly does it consist in? On our birthday (in the case of companies the date of establishment) we receive Additional 5% commission to all the actions generated on that day. This is the bonus that definitely sets this affiliate network apart from the others.
Apart from birthday promotions, there are also recurring promotions that guarantee additional commissions, e.g. for a certain number of closed contracts or sales.
Unusual on the market promotion is also an offer "Black Friday every Friday". On this day, for shares generated in some campaigns applies a higher rate, which is given in the panel in the tab "News". This promotion is ongoing as much as 24 hours.
Of course, promotions are available not only for publishers but also for customers who perform a specific action. It can be for example. For example, you can get 50 PLN for your first shopping after subscribing to a newsletter, 10% discount for every order, or extra money for opening a bank account. You can find a list of such promotions in the special section "Programs with benefits" so it's worth looking there, because it's much easier to promote.
The advantages of LeadStar
clear and intuitive panel,
tutorials for beginners (how to earn, how to use the tools, how to account with the Tax Office, etc.).),
If you turn off a particular campaign, you are directed to a subpage with other offers that the publisher is promoting,
possibility to track most of the campaigns on the fly (submitted applications are shown immediately). In other opportunities clicks and leads appear after LeadStar team uploads the reports, so every few days.
active contact with publishers. Many changes in the panel were made after suggestions from publishers.
How much can we earn with LeadStar
As is often the case in affiliate marketing – the earning potential here is basically unlimited. How much you earn depends on the number of applications sent and how much commission you get for them. Interestingly, on the website you will find an internal ranking that allows you to check how much money the best users earned in the previous month. Based on this information you can see that the top promoters are making ok. 15 thousand zlotys per month, which is really a lot. Of course it can be only one of many affiliate programs, where these people work, so it's worth to have in mind while making money in the Internet.
Payout from LeadStar
Undoubtedly the advantages of the program include very low withdrawal threshold, which is only 1 zł. We can order it at any time, but if we don't, it will be ordered automatically on the last day of the month. in case of individuals the payout is made on the next working day, and in case of companies up to 3 working days. All earnings go directly to the bank account specified by us.
It is worth adding that LeadStar affiliate program.pl is one of the few on the market that offers the possibility of ordering express transfer. It allows individuals to receive money on the same day (up to 4pm). The situation is a bit different for entrepreneurs, who also get paid on the same day, but under the condition of sending a valid invoice until 2 pm.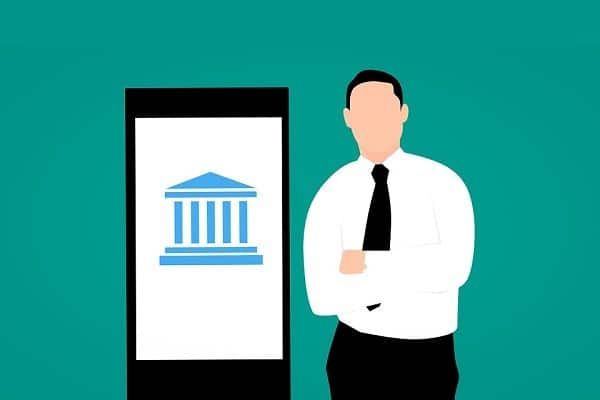 Without a bank account it is hard to imagine normal life, so basically everyone has one. However, sticking to one institution is not very profitable, because only new customers can count on better conditions and even extra money. That is why it is sometimes worth changing them to earn. What is interesting is that we can refer such an account to ourselves using LeadStar to earn even more.