GoodContent – platform reviews and description
GoodContent This is another service that allows copywriters to earn money for writing articles, and buyers to buy them. Above all, it is characterized by a very large database of copywriters and good reviews. Where to start, what distinguishes the platform and what you should know about it?
GoodContent – how to start?
The standard first step is the registration, which is not complicated. At the very beginning we have to choose whether we are a client or a copywriter. In the case of the latter option, in addition to the standard data such as e-mail address, login, password, etc. there is also a place for sample text (min. 500 characters). It depends on it if we can write articles in the service and earn. After completing the registration process we only need to select our specialties in the profile, i.e. topics in which we feel good.
It is worth knowing that immediately after registering in GoodContent you will not have access to the best-paid texts (above PLN 9 gross per 1000 characters). These we can write only after accepting min. 20 texts.
How to book an order in GoodContent
Booking an order in GoodContent is very simple. We just have to enter the tab "List of orders", then choose the one that interests us. In addition to information about the type of text you will also find here the number of characters required, remuneration and the number of remaining texts (sometimes in one order there are more).

When you click on an assignment, you will see detailed text requirements and specific topics that you can book by clicking on the green "Book&#8221 button;. Unless it is a text of lower quality, then we can immediately proceed to writing – without reservation.

By reserving a text we have 6 hours to write it. It is worth noting that we can have only one article booked at a time, and only after it is written, we can take another order or extend the reservation if we do not make it in the specified time.
The client has 7 days to accept the text, and if not, the system will automatically accept it.
Earning in GoodContent
Earnings on the site are very diverse, because they depend on how many texts we are able to write and how fast. However, according to the information on the website – the best copywriters earn more than 4000 PLN per month.
In GoodContent, it is the orderer who defines the type of text and the rate for writing it. The service only suggests the range of amounts offered for writing an article on a particular topic. It is a very good solution for the client, but unfortunately not for the copywriter. There are situations that commissioners offer lower and lower rates, because anyway there are copywriters who will write an article. Of course, you don't have to take on all orders, because you can choose only those, the rate of which suits you. Therefore it is worth registering in several services of this type in order to have access to a larger number of orders from which you can choose.
Who chooses a copywriter?
The choice of the person who is to write an article is made by the customer. Copywriters only declare their willingness to take this order. When making a decision, they are usually guided by ratings given by other clients and comments. What is more, a copywriter can also be asked to write a short trial text (approx. 100 characters), which can help in making a choice.
How to earn more as a copywriter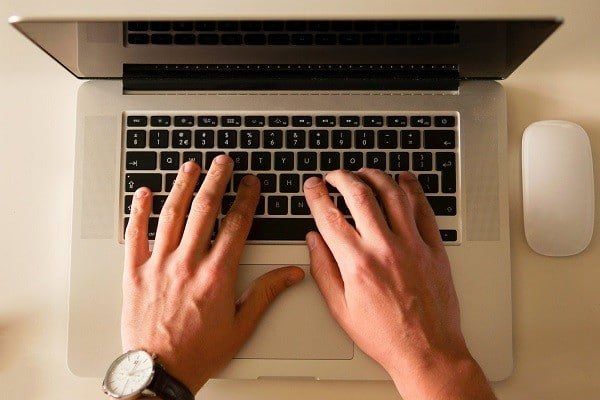 The number of orders in GoodContent is quite large, but unfortunately the rates vary. This is because it is the client who decides how much he is able to pay for writing a given article, and only then copywriters declare their willingness to perform it. There are several services of this type, so it is worth registering in the others as well and browse the currently available assignments to choose the best paid ones. Of course, you can also look for orders on your own, which is not so difficult.
How else to make money online?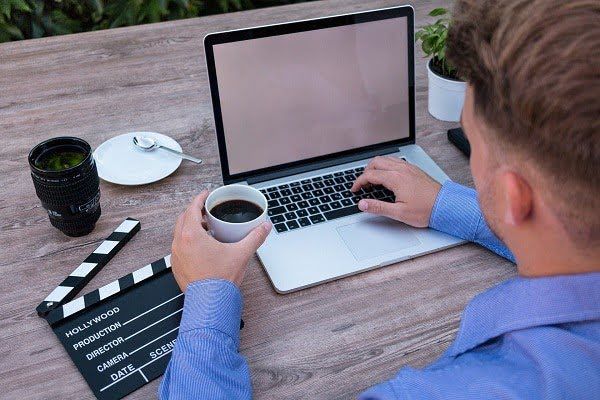 Copywriting is one of the most popular activities of freelancers, but in addition to writing articles for hire we can earn money online in many other ways. They vary in terms of earning potential, but most of them require practically no skills, just some free time and, most of all, willingness.
Payment and tax issues
Payout from the service can be ordered after the accumulation of at least 100 PLN on the balance, and the order is completed within 3 working days. Copywriters are paid on the basis of a contract for specific work or an invoice in case of business activity. The money is sent directly to a specified bank account.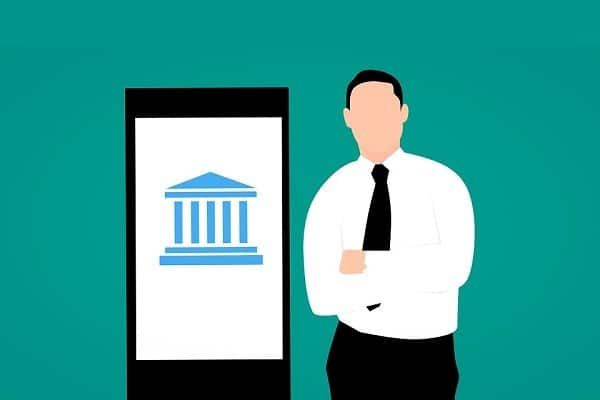 Nowadays it is hard to imagine normal life without a bank account, so practically everyone has one. However, only new customers can count on better conditions, so it is not worth sticking permanently to one institution. Especially that we can easily get extra money for setting up an account – usually a few hundred PLN.
GoodContent affiliate program
It is also worth mentioning that GoodContent has a very interesting affiliate program. Here you earn commission not only for acquired customers, but also for copywriters and partners. This one presents itself as follows, if we obtain:
customer – 5% of each purchase,
copywriter – 1 PLN after sending the first text,
partner – 5 PLN after recruiting at least 5 people.
In the case of copywriters and partners the commission is small, but the recruitment of good customers can guarantee a good and above all steady passive income. Promotion is of course done by means of a special reflink.
The money earned in the affiliate program can be paid to your bank account or used to order texts.
Opinions about GoodContent
GoodContent has very good opinions, and the most important advantage of the service is the possibility of direct communication between the client and the copywriter. Both parties can agree on the subject matter and the price for the commission or start a permanent cooperation. It is a very good option, which should be available in all services of this type, but unfortunately is not.
Unfortunately, GoodContent also has one big disadvantage, which may discourage the use of the service – especially copywriters. It is about the possibility of rejecting texts without giving reasons and a chance to improve. In other services operating on the same principle we will not come across something like this. This is obviously a problem that concerns the writers, not the payers.
Do you have any experience with the GoodContent service? Share your opinion in the comments.