ForsaPL – service opinions and description
ForsaPL is a service that was established in 2009, but most users may associate it with the period when it was taken over by the company AitiTau (year 2014) and Miroka became the admin. Membership was completely free, although we had the opportunity to purchase a special VIP account. But as it sometimes happens – unfortunately the site no longer exists.
End of ForsaPL service
Service, although it was not very popular, it offered interesting opportunities to earn money. Unfortunately, at some point it turned into SCAM and stopped being solvent, until it completely disappeared from the Internet. Therefore, the following information regarding ForsaPL is now obsolete and the only thing left is to choose alternative ways of earning.
How else to earn money on the Internet
We can earn over the Internet in many different ways, and clicking on ads is just one of them. The different methods differ in their earning potential and the time it takes to get the first results. However, most require virtually no additional skills, so there is certainly something for everyone.
How to earn money by clicking on ads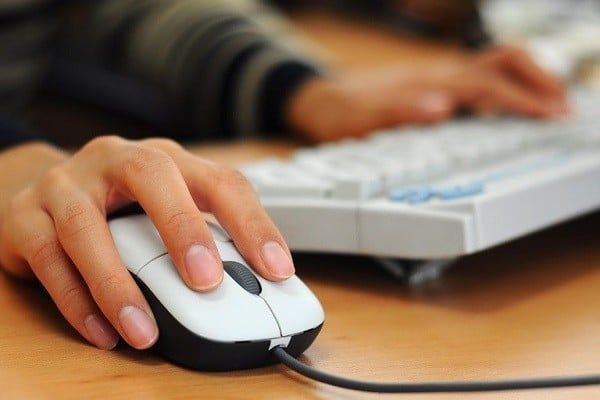 Clicking on ads is by far the easiest way to make money online, although not necessarily the most profitable. Deciding on this form of earning money it is worth having an account in at least a few services. Fortunately, there are really many of them online, so we have a lot to choose from.
How to earn in ForsaPL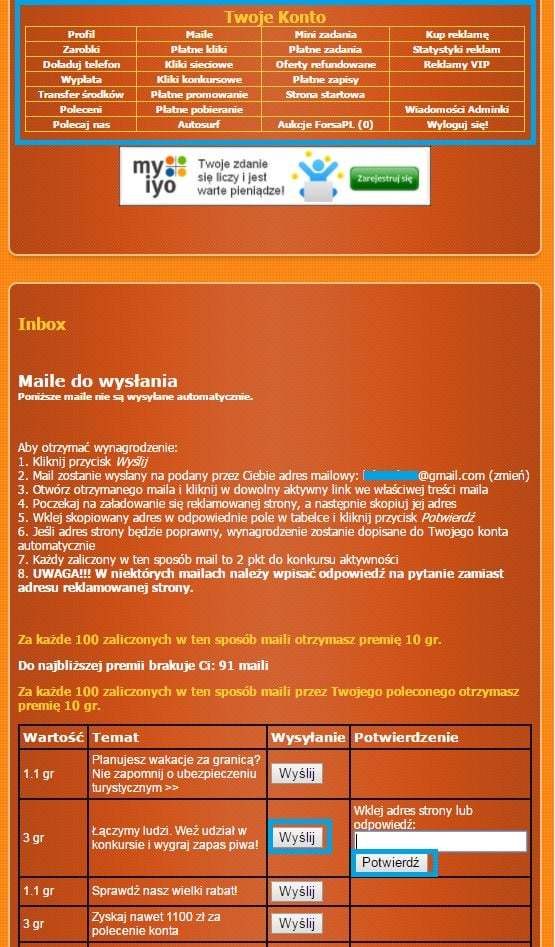 E-mails (just visible on the screenshot) – there are two types of emails available. Some are sent to the post office where we have to collect them and confirm by pasting the website address or the answer. The second kind we can just click and see in the program (they are below),
Mini tasks – tasks that don't require much effort can be done immediately,
Paid clicks – clicking on banners and waiting the required time,
Paid tasks – tasks that require you to spend more time, often involve registration on some service,
Network clicks – clicks common to many services, so clicking on them in one service excludes the possibility of clicking in the other,
Reimbursable offers – reimbursement of part of the costs incurred for specific purchases,
VIP advertisements – advertising for rewarded participants. Each premium account assigns us referrals who register without a referral and gives a certain number of ads to use. There are 3 types of such accounts:
The remaining tabs are not used to make money, but we can deduce what they are used for, e.g. ad buy.
Referral program
The site has 3 levels of referrals (15% – 8% – 1%), so it's worth it. People invited by reflinking don't lose anything on this of course. Promoting the service is not easy, but it is a very good addition to the money you earn, and sometimes even generate passive income. Its amount of course depends on the number of people invited and their activity.
Withdrawal of earnings from ForsaPL
In forsapl we can withdraw money in several ways. The most important is of course paying directly to your bank account (after collecting at least 10 PLN on your balance or 1 PLN in case of VIP account), although we can also use PayPal.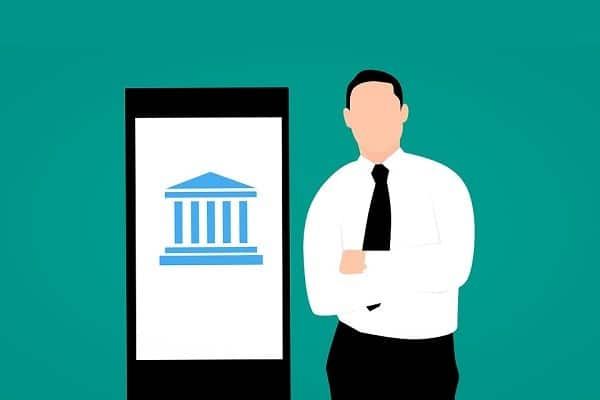 It is worth knowing which bank currently has the best offer, because we can often count on extra money for opening an account. Of course younger users shouldn't have any problems with the payout either, as a youth account is currently offered by many institutions.

PayPal is the most popular online wallet that allows you to make payments to many online stores. In addition, we can also withdraw the accumulated funds directly to a bank account.
In principle, these two options above payout should be enough for us, but we also have at our disposal:
opinions about ForsaPL
The idea of the service, as well as earning possibilities were quite interesting, but unfortunately the site did not survive the test of time. ForsaPL enjoyed good reviews among internauts and good rates, but the amount of advertisements left a lot to be desired. Service, although it existed really long, all the time had considerable problems with the number of users and advertisers, so the collapse was only a matter of time. What distinguished the website from others of this type was the fact that we had to send an advertising e-mail by clicking a button.
Do you have any experience with the service?? Share your opinion in the comments.
4 comments on "ForsaPL – service opinions and description"
I regret to say that for about a year now Forsa.pl is much weaker service than before. Few e-mails, only one or two clicks, always less than 10 in the competition and still only for 0.025 cents. It's nice when you get a few emails a month with tasks that are paid for two 3 cents each, but they are rare and a year ago there were even a few per day. But maybe the glory days will come back, what do you think?
I use it more than once, I invite you… I recommend. The service is perfect for a lone clipper high profits + the possibility of buying cheap PTP entries.
I don't know this site and I don't have an account there, but it's rather no different from zareklama or similar sites where you click on ads, banners or read emails. As every site of this type offers a referral program, because otherwise it's hard to earn on your own. I'm trying my hand at this type of portals, but it takes a lot of my time 🙁 The amount of money is of course dependent on the amount of money I've collected
The last payout table was falsified, none of these people got paid 🙂 The site has already gone down.
Add comment Cancel writing reply
IT is currently one of the fastest growing industries on the job market, so it is not surprising that there are many people who are interested in IT,…
Golden – 16,70 zł per month,
Silver – 8,50 zł per month,
Brown – 6,70 PLN per month,
postal order – minimum 20 zł,
transfer to a Czech bank account – minimum 10 zł.