TGM Panel – Opinions and description of the website
TGM Panel Poland This is a survey panel belonging to a global market research company TGM Research FZE. Of course, we earn here on completing surveys via a website or a mobile application, and registration itself is possible after the age of 16. What is worth knowing about the portal and how to increase earnings from surveys?
Registration in TGM Panel
Before we can earn in the panel, we must of course register. A registration form is used for this, in which we must provide basic information, such as. e-mail address, date of birth and gender. Of course, we must remember that the data is true, otherwise we may have a problem with receiving remuneration after collecting the right number of points.
How to earn in tgm panel
After registration and confirmation of the e-mail address by clicking on the link in the message, which should come to the mailbox, comes time to complete the profile. This is very important because it will allow you to better adjust the surveys and avoid many bumps. We will be asked to stay right after logging in, but just a few minutes for it.
All surveys that we can complete can be found on the main page of the panel.
About surveys in TGM Panel
Of course, after registering and completing the profile, we have nothing but wait for the first survey. Interestingly, in the panel we receive cash and point remuneration (1 point = PLN 1), and its amount depends on the length of the survey. Unlike other survey panels, in TGM the panel we have exactly presented with the table.
| The length of the survey | Monetary salary | Points |
| --- | --- | --- |
| 0 – 2 min | PLN 0.40 | 0.4 points |
| 3 – 5 min | PLN 0.80 | 0.8 points |
| 6 – 9 min | PLN 1.20 | 1.2 points |
| 10 – 13 min | PLN 1.60 | 1.6 points |
| 14 – 15 min | PLN 2.00 | 2.0 points |
| 16 – 20 min | PLN 2.80 | 2.8 points |
| 21 – 23 min | PLN 3.20 | 3.2 points |
| 24 – 25 min | PLN 3.60 | 3.6 points |
| 26 – 27 min | PLN 4.00 | 4.0 points |
| 28 – 30 minutes | PLN 5.20 | 5.2 points |
As you can see in the table above, the length of one survey should not exceed 30 minutes. It is worth adding that surveys can also be completed in other languages if we select the relevant information in the profile.
Other research
Interestingly, earning in TGM Panel does not end with completing surveys. In the profile we can also mark the type of research to which we would like to receive invitations, and we can choose:
Discussion groups, ,
Tests with a webcam,
Internet diaries,
Telephone polls or using text messages,
Food and wine testing.
Of course, we can only stop at completing surveys and select " none of the above ".
Inviting friends
In TGM Panel, we can significantly increase earnings by inviting friends. Although this option is not available immediately after registration, so we must unlock it. However, this is not overly difficult, because it is enough to complete one survey and a profile in at least 80%. While there is no problem with filling in the profile, unfortunately we have to wait a few days for the survey.
We get from the recommended ones in addition 25% of their points, without prejudice on their earnings. Although the percentage seems large, but unfortunately it only applies to points, so the real value is half as much. However, it is worth getting interested in this partner program, because it can significantly accelerate the accumulation of points, and at the same time will allow you to build passive income. Of course, a special reflink is used to invite friends, which can be found on the main page of the panel.
Payment from TGM Panel
For everyone, by far the most pleasant moment is, of course, the payment of accumulated funds. In TGM Panel, we can pay the money earned on PayPal and Gcodes.

PayPal is the most popular internet portfolio that allows you to use the accumulated funds for direct payments in some online stores, but also transfer them to a bank account. It is worth knowing that the money collected in the TGM panel can be paid to PayPal after collecting mines. PLN 40, and the waiting time for payment is from 3 to 6 business days. We still have to remember that the email address in the wallet is exactly the same as the one in the panel.
After collecting mines. PLN 30, The funds accumulated on the balance can be used for the mentioned Gcodes. These are virtual gifts codes that we can exchange for thousands of prizes, e.g. Gift cards, books, travels, tickets for parties, phone top -up, digital warehouses, etc. Unlike PayPal withdrawals, we should receive the gift code to the e-mail address in one day.
Proof of payment
Below is proof of receiving PLN 50 from the panel directly on PayPal.

How to earn more on surveys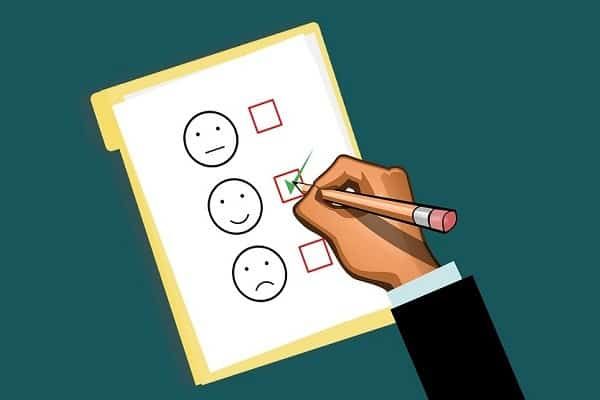 Of course, TGM Panel is just one of many panels that allow you to earn money from surveys. In order to increase your earnings. One of the best in this category is undoubtedly YSEnse, although on the Internet we will find such websites at least a few dozen.