Planet Plus – opinions and description of the cashback service
Cashback is becoming more and more popular. And it is hardly surprising, since the possibility of making purchases and being rewarded for them through cash returns seems very attractive. Planet Plus is one of the platforms that works on the idea of cashback. Is it worth taking part in the program?? Let's check how its details look like and what opinions it has on the Internet.
How Planet Plus works?
Planet Plus is one of the proven and reliable portals, which is used by many users. We can use it for our daily shopping and get attractive returns, which will eventually allow us to buy more of the products we need. An unquestionable advantage of the program is its connection with over 1000 partner stores. The site automatically redirects us to the virtual markets, in which shopping we will automatically receive a portion of cash back. Additional money for shopping will appear on our account within 24 hours.
How to use Planet Plus?
To be able to use the service, first we need to register. Setting up an account takes a few seconds and is completely free. Just click "Sign up" and fill in the mandatory fields on the form, ie e-mail and password. We can also use a Facebook or Google account for this.
Once you open an account with Planet Plus, you will find the stores tab. In it you will find markets grouped by categories. This will allow us to find the right store for us if we do not know which seller we want to use specifically. If we know the name of the store, we just need to type it into the search engine. The system will automatically find a store for us and we can start shopping. In the description of stores we will find information about the amount of cashback.
Choose a store that interests you and click "Go to store" to start shopping there. Shopping done in the site will allow us to get cashback points, which automatically appear on our Planet Plus account. Some points may not appear immediately but don't worry, they should be available within 24 hours maximum.
Before using the cashback it is worth to turn off the program that blocks ads, because the store may not register the moment of the transition from the portal to the store's website.
Plug in
Planet plus also has its own plug-in dedicated for Google Chrome or Mozilla Firefox. Plugin analyzes currently visited stores and checks if we can get cashback in them. Of course this applies only to users who are currently logged in. This type of plug-in is of course only optional, so we are not obliged to install it.
Referral program
As usual, as in many programs of this type, also here we have the possibility of inviting friends. For each invited person we get one time 10 PLN, but only after the friend pays his first cashback. It is not a huge amount but it can be an interesting addition to the collected cashback. It's worth noting that the invited person also gets 10 PLN for the start.
Amount of cashback
The amount of cashback varies depending on the store where we do our shopping and it usually equals from a few to a dozen or so percent of the value of the entire order. Some stores offer a quota cashback, while others decide on a percentage system. Planet Plus provides information about the cashback offered by a given store right next to the description of each store.
Cashback withdrawal on Planet Plus
Cashback can be used for repeat purchases within the platform or paid out. We can transfer it to our bank account, PayPal online wallet or donate to a chosen foundation. 1 cashback point is worth 1 PLN, and you can withdraw it after collecting at least 20 PLN on your internal balance. The waiting time is up to 5 working days from the moment of requesting a withdrawal.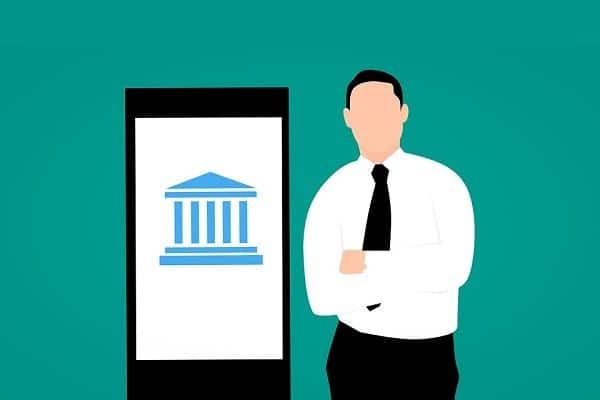 It is hard to imagine life without a bank account, but fortunately banks in their offer have also those completely free of charge. It is also worth knowing that you can earn money by switching banks.

PayPal is undoubtedly the most popular online wallet, which not only allows you to withdraw the collected funds to your bank account, but also to pay with them in many online stores.
How much we can save ?
On the site we can find an interesting calculator, which allows us to estimate roughly how much we can save doing shopping through the program. In case of monthly purchases of about 1300 PLN we can save up to 150 PLN. This is the amount calculated on the basis of available offers but it may vary depending on the store you choose. This is quite an interesting amount, which is simply lost when we shop directly on the store's website.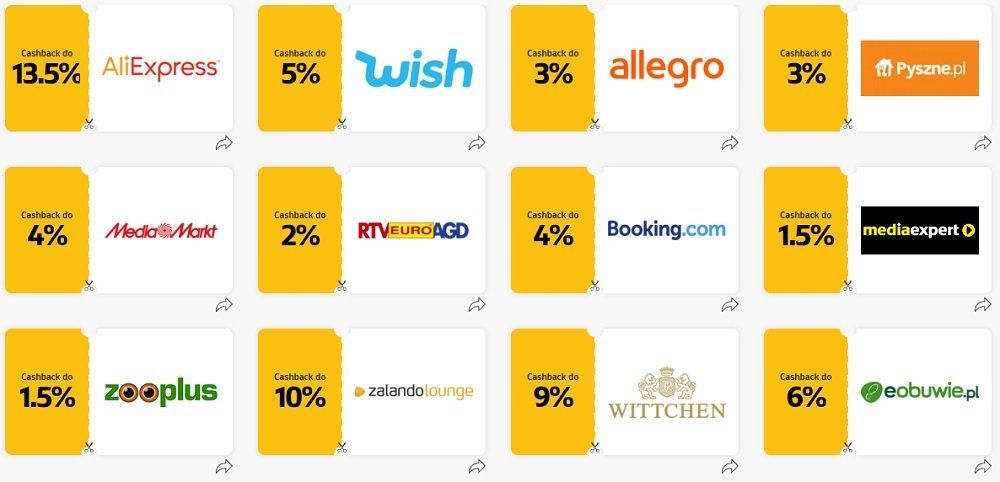 Of course, the percentage return in given stores may change. Both up and down.
On the website you will also find an interesting tab "hot offers", where you can find current discounts and rebates in various stores. In this way we save twice – by discount on selected products and partial reimbursement of costs incurred.
How to delete an account in Planet Plus
Of course you can delete your Planet Plus account at any time if for any reason the service doesn't suit you, or you simply decide that it's no longer useful to you. Unfortunately we can't find an appropriate button in the settings, so deciding to do so we have to write a message to the administration at [email protected]. Cancellation statements can be submitted at any time and do not need to be accompanied by a reason. It is worth considering, because the operator has the right to refuse to open an account in the program for a person who has already been removed from the program. Account with personal data is also deleted automatically after 2 years of inactivity.
How else to save money?
Planet Plus has the biggest number of stores among these programs, but sometimes it's worth to look at other cashback services as well. It may happen that in your favorite store you can get back a larger amount using another program. Also worth exploring other ways to save money on everyday activities.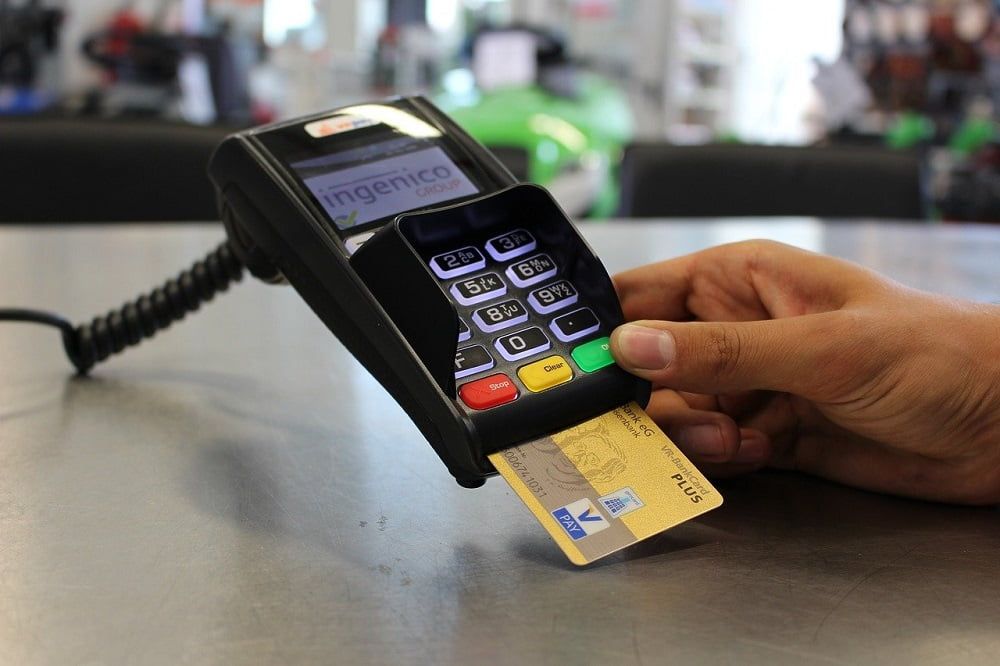 On the Internet we can find various cashback services and coupons and discount codes. They differ in the number of stores supported and of course the percentage return.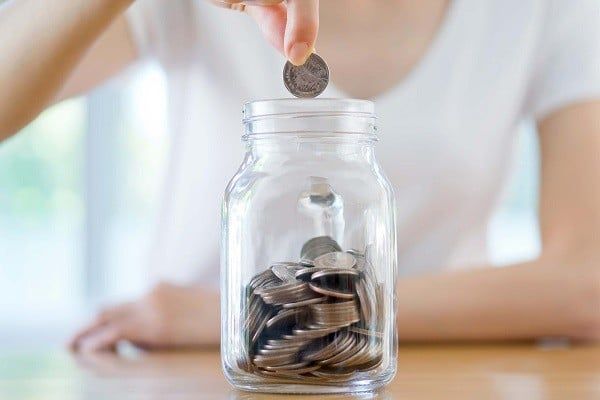 Cashback is just one of many ways you can save money on everyday activities. There are many other issues that we don't even think about on a daily basis.
Opinions about Planet Plus
The program is characterized by a really large number of stores that allow you to take advantage of the refund of part of the money spent. Unfortunately, for a long time on the Internet we can find almost only negative opinions about the service. Therefore it seems a much better solution to use other programs of this type such as. Letyshops. This one is better to just let it go, but of course everyone can check and evaluate for themselves.
Do you have any experience with the service? Share your opinion in the comments.