Norstatpanel – survey panel reviews and description
Norstatpanel is a panel that focuses on online and telephone surveys, so here we earn mainly on filling out the surveys. The panel belongs to an international company based in Norway, Oslo to be exact, but it has offices in many other countries as well.in Poland. It has been conducting market and opinion research for many years and is the largest data collector in Northern Europe. Registration is possible from the age of 15. What you should know about the panel and how to register?
Registering with Norstatpanel
Let's start from registration in the panel, which unfortunately is not always possible. Although the process is quick and easy, when you enter the page you will not find any button to create an account. This is because Norstatpanel carefully selects participants, or at least this information can be found on the homepage. So how to create an account if there is no registration button? To do this you will need a special invitation which can be found under the registration button above. According to the information available on the site, recruitment takes place once or twice a year.
It is worth noting that registration is possible already after the age of 15, so it may also be an interesting job for minors.
After receiving an invitation to register it is time to create an account. The whole process is very smooth, because we only need to enter e-mail, first and last name and wait for the confirmation message that will come to our mailbox. Only after clicking on the link, which is located there, we will be asked to provide additional information such as: country, gender, year of birth, place of residence, etc. At the end we just need to set a password to log in and we can start filling out the first welcome survey.
How to earn in the panel
Just like any other survey panel, with Norstatpanel you earn money primarily by completing surveys. If a survey is available, we can fill it out right away. Of course we can check their availability after logging in to the panel, but we will also receive the relevant information to the e-mail address provided during registration.
In other panels you usually get points or money for completing a survey, but in Norstatpanel you get more than that. Here for each survey we receive:
Norstat coins – points that can be exchanged for money and vouchers,
stars – are used to gain account levels (more on this below),
lottery ticket, which takes place four times a year.
Although we can earn money relatively quickly by filling out surveys, but it certainly won't be very large amounts.
Norstatpanel application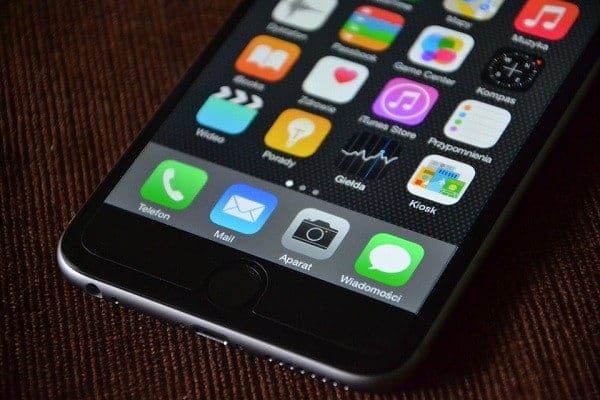 Norstatpanel also has its own mobile application, which makes filling out surveys on your phone even easier. We can find it both in the Google Play store and App Store. Interestingly, we can earn on a smartphone not only by filling out surveys, so it is worth to be interested in other applications as well.
Stars in Norstatpanel
The Norstatpanel loyalty program is based on earning stars, thanks to which you can count on additional benefits. What we get them for:
activity in a given month,

100% – 10000 stars,
75% – 5000 stars,
50% – 2500 stars.

Higher account levels guarantee more lottery tickets for each completed survey and additional badges. How many stars do we need to reach a specific account level:

initial – The level that we get at the start guarantees 1 lottery ticket for each completed survey,
silver (from 25,000 stars) – 2 lottery tickets,
gold (from 50000 stars) – 3 lottery tickets,
diamond (from 75000 stars) – 4 tickets,
platinum (from 150,000 stars),
VIP (from 300000 stars).

Unfortunately, when it comes to Platinum and VIP level, the information about additional benefits is only available after you reach them.

Norstatpanel lottery

Every Norstatpanel participant takes part in the travel lottery, which takes place four times a year. The prizes go to as many as 5 people drawn, and they are:

travel voucher worth 6000 PLN,
a travel voucher worth PLN 2000,
Amazon voucher worth 400 PLN,
500 Norstat coins,
100 Norstat coins.

As you can see the prizes in the lottery are very interesting, especially the first one. Although the chances of winning the main prize are not very high, it is worth collecting lottery tickets as it does not require any additional effort. It is worth noting that being an active member of the panel we receive more lottery tickets, so the chances of winning increase.

Withdrawal from Norstatpanel

Exchanging the Norstat coins you have accumulated is, of course, the most fun part of the whole game, but when it comes to exchanging them for money, we can only do it to a bank account. However, there is no reason to complain as this is certainly the most desired option in survey panels. The only drawback may be the relatively long waiting time for the payout, because according to the rules it can be as long as up to 60 days.

Nowadays practically everyone has a bank account, as it is hard to imagine normal life without it. However, it is worth knowing that banks are currently trying to attract customers in various ways, so they offer money for opening an account. Thanks to this, when opening a new account we can easily earn at least several hundred. What's more, banks also offer an account for young people, so minors should also not have problems with the withdrawal of funds.

Of course, the mentioned bank transfer is not the only possibility. Besides, the Norstatpanel coins you collect can be exchanged for:

voucher to Empik,
a ticket to the cinema (Cinema City, Helios or Multikino),
donate to charity,
donate to planting trees.

Proof of payment

Below is the proof of payment from the panel directly to a bank account.

How to earn more money by filling out surveys

Filling out paid surveys is undoubtedly one of the easier and more popular ways to make money online. However, Norstatpanel is just one of many survey panels, so if you want to earn money through Norstatpanel you should look into other panels as well. One of the best in its category is ySense, but it is good to know also the others, and there are really quite a lot of them. This will increase the number of available surveys and therefore also the earnings.