Ipsos iSay – opinions and description of the survey panel
Ipsos iSay is a survey panel that is part of a worldwide group of companies Ipsos. It is distinguished from other services of this type mainly by various draws, thanks to which we can win attractive prizes. Registration is completely free and possible already after the age of 16. What is worth knowing about the panel and how to increase your earnings from filling out surveys?
Ipsos – what is it?
Ipsos is an international research and consulting company based in Paris, France. It was founded by the president and CEO Didier Truchot, and since July it has also been listed on the Paris Stock Exchange. Since 1990, the Group has created or acquired many companies and today Ipsos is the third largest research agency in the world.
Registration in Ipsos iSay
Let's start with registration, which is relatively quick and should not cause any problems. We set up an account using the registration form, in which we give basic information, such as: name, surname, e-mail address, password, gender, date of birth and place of residence. After completing all fields, we mark acceptance of the conditions and prove that we are not a robot by performing a simple test. It is worth noting that just for registering and properly filling out a profile we receive 45 points.
What is more, registration in the panel is possible after reaching 16 years of age, so earning in the panel can also be an interesting form of work for minors.
How to fill out questionnaires in Ipsos iSay
If we have already completed the registration and profile survey, we can only wait for our first paid surveys. We can find them on the main page of the panel together with additional information about them, that is:
anticipated time needed to complete the survey,
devices for which it is available,
Points reward awarded for its completion.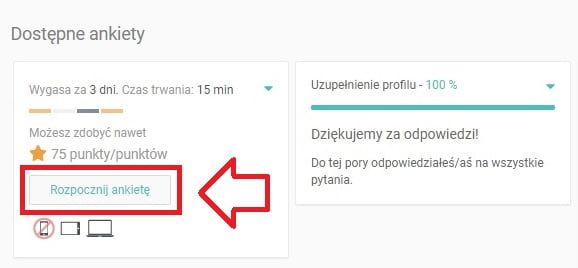 How many points we get depends on the topic and length of the survey, but the value of most surveys fluctuates between 5 and 250 points. On average we can count on approx. 4 surveys per month, although the number may be more or less. Everything depends on our profile and current demand for answers from specific people.
Recommending Ipsos iSay to your friends
In the Ipsos iSay panel we can also earn additional points by inviting friends. Unfortunately this option is available only after 30 days The registration process has to be started beforehand, but it is worth using this possibility. Thanks to this we can significantly increase our earnings and even build passive income. For each person invited to the panel we get 100 points at a time, and for this we use a reflink, which can be found in the tab "refer a friend".
Prize draw in the Ipsos iSay panel
Ipsos iSay is distinguished from other survey panels by draws that allow users to win additional prizes. What we can count on in the Ipsos Group panel?
welcome draw – each new member automatically takes part in a prize draw, namely one of 30 shopping cards worth 400 PLN. We do not have to fulfill any additional conditions here, we just need to create an account,
Click prize draw – here the draw takes place every quarter, and 10 lucky winners win 10,000 points each. People who have completed the follow-up survey take part in the draw,
pool predictor – after each completed survey we receive an invitation to play a game which consists in guessing what percentage of respondents gave a given answer. The closer to the truth our answer is, the more coupons we will receive for the drawing that takes place every 2 weeks,
VIP draw – every member who completes 15 surveys during the contest period will get a chance to win one of 10 prizes (each worth 500 EUR). In addition, members who complete an additional 10 to 100 surveys will receive further entries into this draw,
swap to shop – each prize order from the Ipsos iSay catalog is a chance to win a virtual prepaid Mastercard. There are as many as 12 winners in this draw, and the value of the cards are: 1500 EUR (places 1 – 2), 1000 EUR (places 3 – 6), 500 EUR (places 7 – 12).
Ipsos iSay mobile application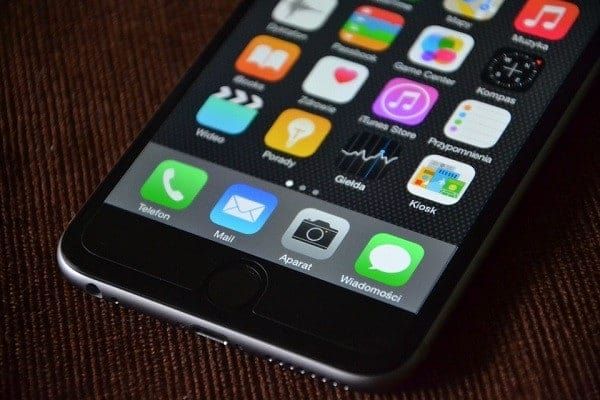 The Ipsos iSay panel also has its own mobile application, which makes earning money on your phone much easier. Thanks to this application we can complete surveys practically in every place with access to the Internet, if of course we have our phone with us. The application is available for smartphones with android (found in Google Play) and iOS (in App Store). If you want to use your phone to earn points you should also be interested in other applications, not only those related to filling out surveys.
Withdrawal and exchange of points in Ipsos iSay
Points accumulated in the Ipsos Group panel can be paid out, exchanged for coupons or donated to a charitable foundation. Unfortunately, we can not pay directly into a bank account, but there is the most popular online wallet that allows it, PayPal. The exact conversion of points depends on the selected option.
Exchanging for cash
The first and most popular option is of course exchanging the points earned for money. We have the aforementioned PayPal at our disposal, but we can make a withdrawal only after you have reached one of the following thresholds:
2 EUR (340 points),
5 EUR (850 points),
10 EUR (1700 points).

PayPal is the most popular online wallet, which is supported by many online stores, but also allows us to quickly transfer money to a bank account. We can make the payout after we have collected:
Exchange for vouchers and prizes
Another option is to exchange points for vouchers that can be used in various stores and services. We can choose from:
Decathlon, ,
Media Markt, ,
Spotify,
Answear,
TK-Maxx,
Apart from coupons, points can be exchanged for a prepaid MasterCard or prizes in I-Say Market.
Donating points to charity organizations
The collected points can also be donated to selected charities. There is a sizable list available, with over 250 major charities and many more local ones, bringing the total to over 1,000 institutions. They have been classified into 12 categories for easy searching.
Proof of payment from Ipsos iSay
Below is the payout proof of 10 EUR directly to PayPal.

How to earn more by completing surveys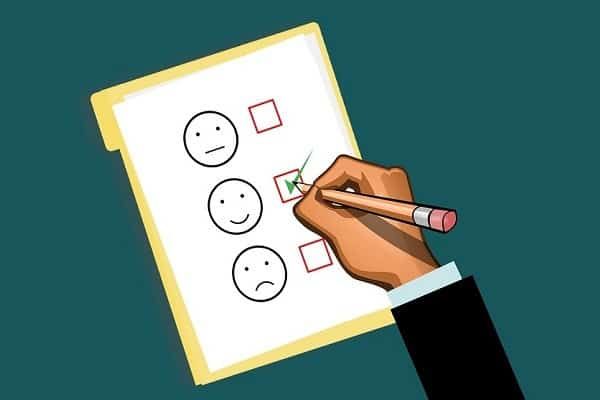 Ipsos iSay is just one of many survey panels, so when deciding to earn in this way it is worth setting up an account with at least a few services of this type (e.g. ySense). Thanks to this we will increase the number of available surveys, which in turn will translate into even higher earnings.