Hekko
You could say that hosting, like any other. Well, there are many companies that offer the possibility of buying server space. However, not all offer what we would like to get. Hekko is a very well-known hosting company, which was established in 2007 and belongs to the H88 S.A. Let's take a look at its offer and check whether it is a company whose services are worth using.
NOTE: On 02.11.2020r Hekko merged with cyber_Folks and on the Internet it is known under the latter name. Therefore, the following entry may no longer be valid.
A domain in Hekko
You set up a website? That's one of the two things you'll need to "put" it online will of course be a web domain. Under Hekko you have the choice of buying a national, international, European or global domain. Just go to the website and enter the desired address. Here you have to be patient for a while, because the website will start to check what options we have for our house. After a few dozen seconds we will find out that we can choose from many subdomains.
Hosting in Hekko
The second necessary element for "setting up" a website is of course hosting. Thanks to this, our website will be available online at all times, regardless of the time (of course, sometimes there are failures or planned breaks). Hosting can also be purchased on Hekko servers and we can choose between shared, reseller, vps and dedicated.
Shared
Shared hosting is one of the most popular and definitely the cheapest solutions, although unfortunately it also has its disadvantages. First of all, the power and capacity of the server is shared among all the users, which may be really many. It may happen that too much load on the server caused by one person will cause that the websites of other users will stop displaying. Due to its very low price, it is perfect for small, just starting websites.
Deciding on this type of solution we get 14 days of free hosting, The first one which will allow us to test its capabilities and check whether it will meet our requirements.
Reseller
Reseller hosting allows you to share packages on the server, which can then be resold to other customers. Of course, each customer has access to his own panel, where he manages his data and service settings. In this way we can earn extra money, if we find willing.
VPS (Virtual Private Server) – is one of the ways of dividing a physical machine into parts, each of which acts as a separate physical server. This solution gives us administrator access, so we can perform operations like on a dedicated server. You could say that it is something between dedicated and shared hosting. Hekko offers 3 types of VPS:
managed – ready server with installed DirectAdmin panel, managed by Hekko,
root server, which is managed, installed and configured by the user,
windows – server based on full KVM virtualization, with Windows installed.
Dedicated servers
Dedicated servers are separate computers that act as a server for a single customer. A solution for the most demanding customers, which definitely does not come cheap. On such a server, the customer may install software and freely configure the installed operating system.
What else is in the offer?
In addition to the purchase of a domain and hosting, Hekko also offers the transfer of the domain from third-party services, extensive security in the form of SSL, and positioning of existing sites. In its offer it also has a lot of interesting add-ons that are worth getting interested in.
SSL certificates
Through Hekko you can also buy SSL certificates, which provide encryption of communication and increase the credibility of the site. Installation of such a certificate takes only a few minutes and if you decide to buy it through Hekko you can also count on considerable discounts.
Extras
Apart from the above services, Hekko also offers other extras (for an additional fee):
unlimited transfer,
Extended Anti-DDoS,
SSH access,
SSL certificate included in the package,
dedicated hotline,
RODO personal data processing agreement (free of charge),
extended backup 28 days,
FTP backup,
DirectAdmin license,
semantic audit of the website,
domain recovery .en,
Google position monitoring,
discount for SEO (30%).
Loyalty programme
Hekko loyalty program certainly deserves a mention, which unfortunately will be terminated on February 20, 2020. Of course the discounts for previously purchased and still active services remain valid.
What does the loyalty program look like exactly? Every year we receive 2% discount for hosting, up to 20%. It is easy to calculate that the full discount would be available only after 10 years, but it can certainly encourage. Unfortunately, due to the planned termination of the loyalty program, for many people such a high discount will no longer be available.
Alternatives for Hekko
Hekko is a very good and reliable hosting, but on the market we can also find other companies where we can buy similar services. Depending on individual needs, it may turn out that other offer will be simply more beneficial financially.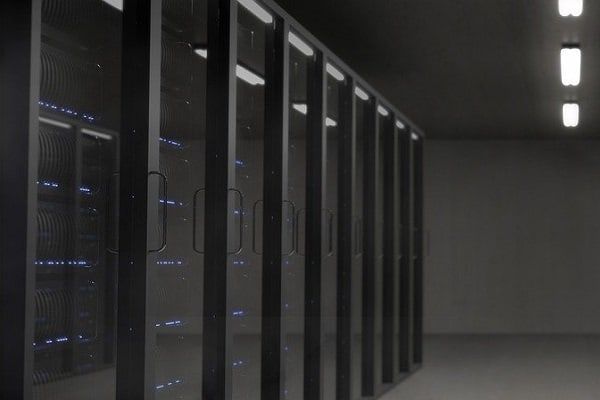 Web hosting is essential for the proper functioning of our website. Fortunately, in the network we will find many hosting providers, so everyone can find an offer tailored to individual needs.
Affiliate program
Hekko also has its own partner program, thanks to which we can save on services. Unfortunately, the earned money can not be paid out, because it goes to "piggy bank", which is used only to pay for services. You can also recharge it yourself to pay for services immediately in the future.
We can invite you to use the hosting in 2 ways:
via reflink,
giving the e-mail address of a friend,
giving your login, which the invited person will be able to enter during registration.
Recommending Hekko hosting services, for each completed hosting or server order by the invited person, we will receive 10% of the value of this order.