Epanel – opinions and description of the survey panel
Epanel it's one of the biggest forums in Poland for social opinion surveys. This panel belongs to a Polish research company ARC Rynek i Opinia, which has been conducting marketing research on the Polish market for a quarter of a century and thus has extensive experience and trust of its clients. What is important, every survey participant can resign from participation in epanel.pl at any time. How exactly does the panel work, what is worth knowing about it and where else can we fill out surveys?
Registration in Epanel
It is possible to join the panel when you are 16 years old so it can also be an interesting job for minors. Registration itself is very easy and only takes a few steps. First, we need to fill in our data in the registration form and then confirm the whole process by clicking on the link received by e-mail. The next step is to log in to the panel, check your settings and fill in the profile so that the surveys can be better tailored. Otherwise we may be rejected in the process or simply not qualify. Then all we have to do is wait for the first surveys and we will receive each of them by email. Of course it is worth logging in to the panel regularly as not all of the surveys will be sent to your mailbox.
Epanel – how to earn?
Since we have already completed the registration process it is time to move on to earning in the panel. After logging in we immediately have a preview of the percentage of profile completion and of surveys to be filled in.

It is worth noting that sometimes surveys are not visible right away and we have to click "Check available surveys" button first;. Only then we will see the ones that we can complete along with the information about the remuneration and the estimated time needed for their completion. If you are interested in filling out a survey, all you have to do is click on the "Start" button next to the selected survey.
About web surveys at Epanel
Setting up your profile in the service is not connected with any obligations, and the remuneration we receive for completing one survey depends on its subject and length. Of course we do not have to participate in all surveys we are invited to. Nevertheless it is worth it, because the more often we fill in the surveys (even without qualifying for them), the more often we get new invitations. Thanks to this we will reach the point level required for the payment much faster and we will be able to apply for remuneration.
Research in Epanel continues from 10 to 30 minutes and cover a wide variety of industries and consumer topics. It is also worth knowing that the collected points The Epanel membership is valid for 36 months from the date of issue. This is a relatively long period of time, so it should not be a problem, but it is worth keeping in mind. Especially if we don't regularly log into survey panels.
How much can we earn?
It is hard to give a definite answer to this question as it depends on many factors. There are a number of reasons why it is so important to fill in your profile quickly. The higher the demand the higher the number of surveys to be filled in and thus also earnings. Another thing is the length of each survey – the longer the better, because they are simply better paid. Of course, we can increase our earnings from filling out surveys by signing up for other panels as well.
Mobile application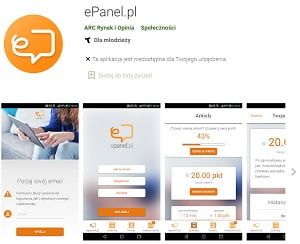 Epanel also provides its own mobile application which makes it much easier to complete surveys on smartphones. You can find it in Google Play and App Store, but you can also download it through the links at the bottom of the panel homepage. Nowadays we do most things on our phones, in different places, so such applications are a great solution. Of course, we can also download other applications, not necessarily related to surveys, which will allow us to earn really decent amounts of money and all this using the phone.
Payout from Epanel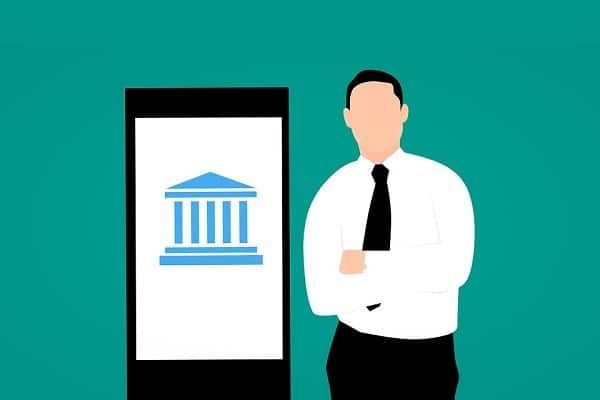 When the number of points collected exceeds 50 we can order a cash payout. It is worth knowing that each point is equivalent to 1 PLN. The payout is made on time 45 days from the moment of ordering it, so the statutory time is really long, especially in comparison to other panels. It is worth noting that the money can also be donated to a selected charity. What is more, there were plans to add rewards in kind, but unfortunately as you can see this option is still missing. On the other hand, a bank account is the most popular way of earning money from survey panels, so probably not many people would take advantage of the opportunity to exchange points for prizes.
How to make a withdrawal
Making a payout in Epanel is quite unusual as it consists of two steps. Unlike other panels, here we need to do two things to receive the payout, viz:
order a transfer in your profile by going to "My account",
provide data necessary for money transfer in the payment form on the panel page. In the form we need to pay attention to enter the e-mail address that we used to register in the panel. Otherwise, the form will not be linked to a valid account, so we will not receive the payment either.
It is worth paying attention to, because a lot of people forget about the fact that it is not enough to order a payout in the profile, which other panels have already managed to get us used to.
How to earn more on your online surveys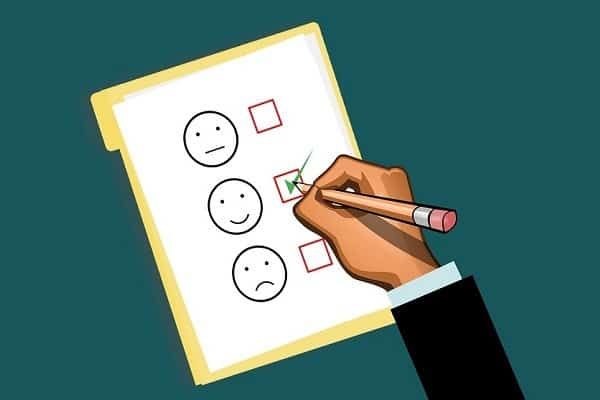 Nowadays filling out online surveys is a very good idea to earn extra money. Deciding to earn this way it is worth registering in at least a few panels to increase the number of invitations received, which will directly translate into earnings. Among the better ones we can certainly include. ySense, although there are really a lot of survey panels, so there is a lot to choose from.